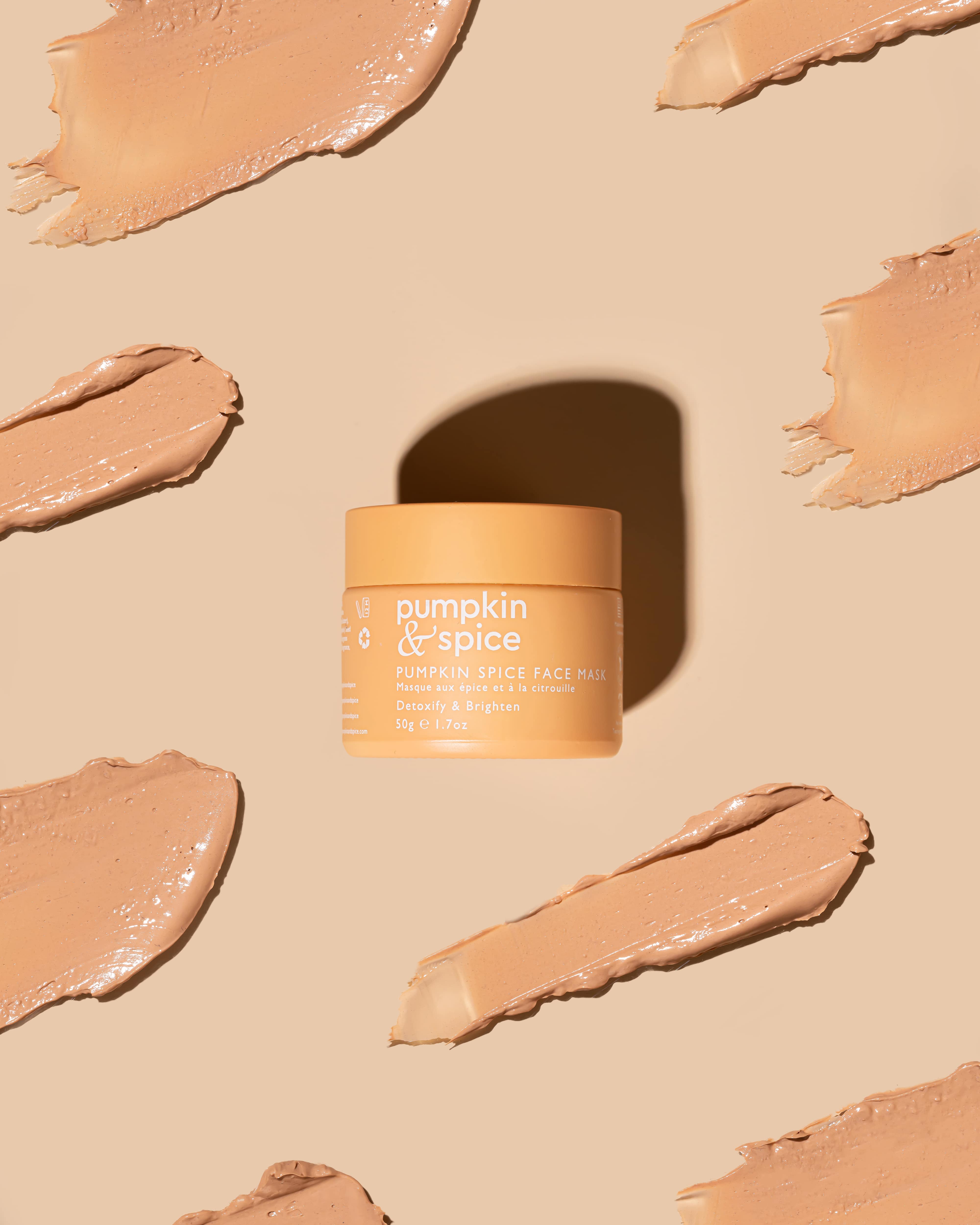 Tips For The Best Results
---
Tip 1
Apply the mask as a part of your evening skincare routine for overnight rejuvenation and better absorption of your skincare products.
Tip 2
Use the Pumpkin & Spice brush to apply your face mask. It will make the application process faster and is more hygienic than using your fingers.
Tip 3
Leave the mask on for 10-15 minutes, or until completely dry. The longer the better!

Save
30

%

For best results, grab the Complete Bundle and save.

Includes: Cleanser, Exfoliator, Mask, Moisturizer and Face Towel.
GET IT NOW
1. Cleanse
Deeply cleanse & purify your skin. Rich in natural extracts that will stimulate & hydrate your skin.
2. Exfoliate
Detoxify pores, banish breakouts & reduce the appearance of scarring, while nourishing & renewing your skin's tone & texture.
3. Mask
Tighten your pores & reduce the appearance of skin inflammation, breakouts & acne.
4. Moisturize
Rich in natural botanicals, vitamins & antioxidants that will gently soothe, soften & hydrate your skin.
5. Feel Amazing
Now you look, feel, and smell irresisitible without having compromised your skin.
Perfect in nature. Potent on your skin.
Purify
With All-Natural Clay
Purifies and tightens skin, draws out and absorbs surface impurities, and overcomes breakouts.
Cleanse
With Pumpkin Seed Oil

Helps soothe, hydrate, and renew the skin, with antioxidants and vitamins that improve skin tone, fight acne and assist with anti-aging.
Revitalize
With Antioxidant-Rich Extracts
Contains high levels of antioxidants and nutrients that fight the appearance of wrinkles, redness and keep your skin glowing.
Balance
With Earth's Minerals
Replenishes skin with all-natural minerals that are essential for protecting the skin from toxins.
All Natural Pumpkin Spice Goodness, None Of The Nasties

No sulfates

Non-GMO
No parabens

No phthalates
No PEGS

No gluten
Dermatologist
approved

Cruelty-free.
100% Vegan
This section doesn't currently include any content. Add content to this section using the sidebar.
Detox with
Pumpkin Spice
Our all-new pumpkin spice skincare collection will invigorate your senses as it cleanses and detoxifies your skin, leaving you feeling fresh and rejuvenated.
TRY THE BUNDLE
Free Shipping
Over $100
Fast Delivery
Easy Returns